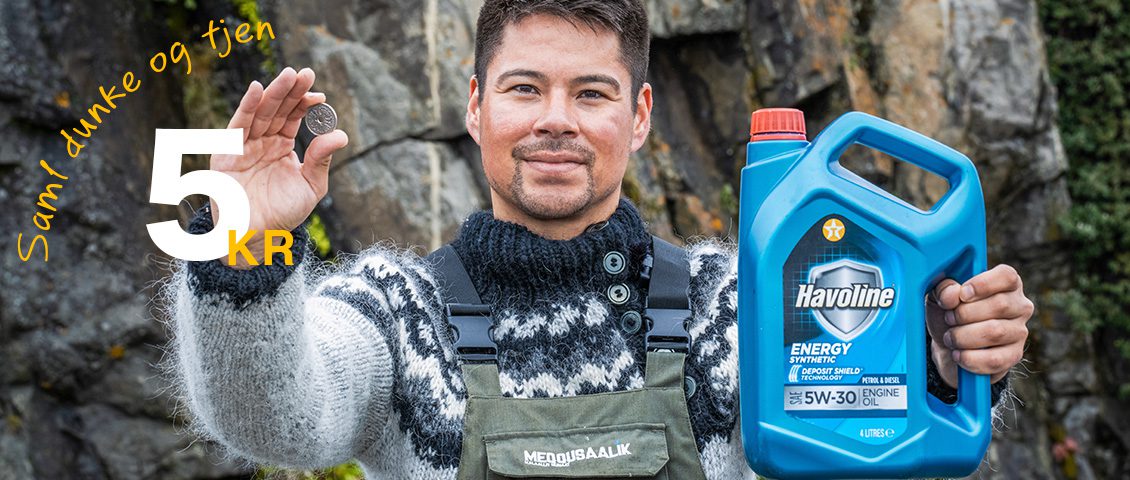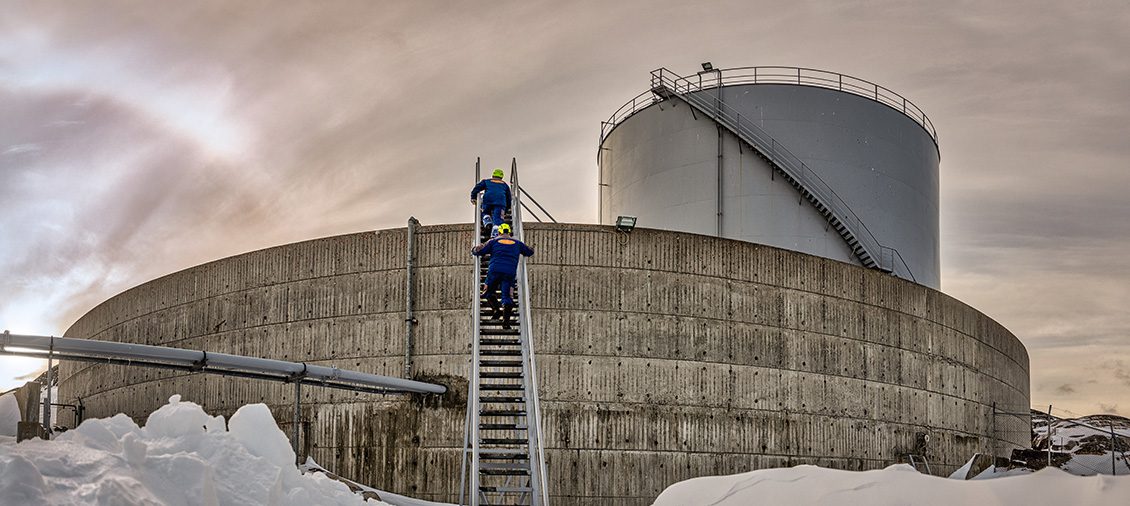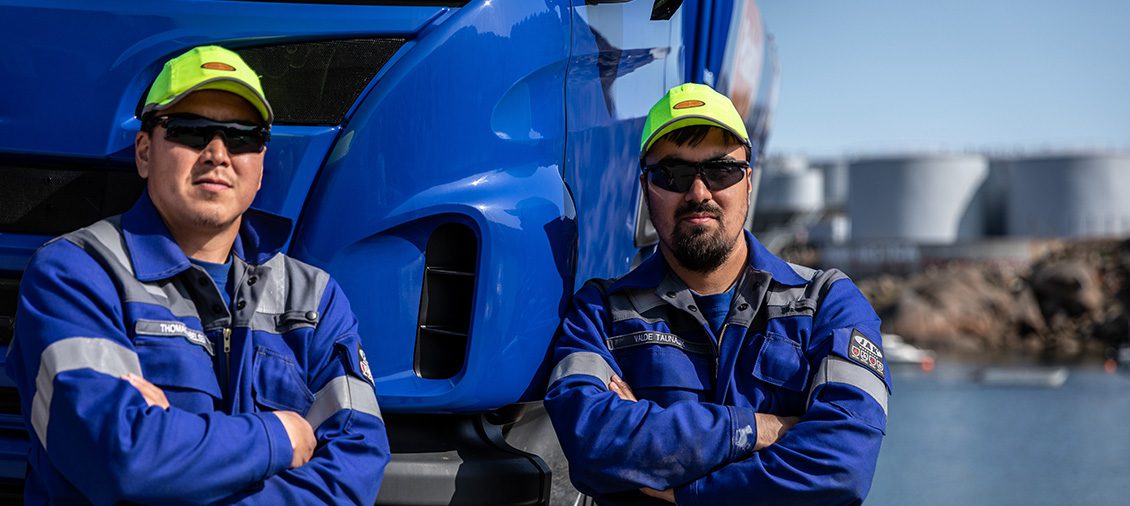 Security of supply under Arctic conditions
Polaroil has more than 60 years experience in importing and handling petroleum products at tankfarms and petrol stations in Greenland.
We are used to operate in a beautiful, rough and large arctic nature. Many small cities and settlements are spread over enormous distances along the impassable coastline and the icecap as nearest neighbour.
We know the sea routes; also when nature shows its whimsical character. But we also know how vulnerable it is.
As a coastal culture, fishing is the most important occupation and pollution is the biggest threat. We cannot afford to be careless – either naturally or financially. That is why security and accountability are chiseled into our DNA. Both with employees and in our security policy.
We operate a total of 70 plants with 16 tank farms in the cities, 53 tank farms in the settlements and 1 import plant. In all towns and villages there are storage facilities for lubricating oils and gases.
In addition to shipping, we also operate in oil exploration and mining.
See here where you will find location and contact information on all our tank facilities.
See more
Of course, Polaroil meets all the necessary safety measures and has received the ISO certificate.
More on security